Development Activities
Weekly activities operating during term time only.
You must book spaces in advance by calling 0115 9254112 or email developmentworker@thepearsoncentre.org.uk. You can book termly or weekly but all bookings must be made before 12:30 on the day of the club.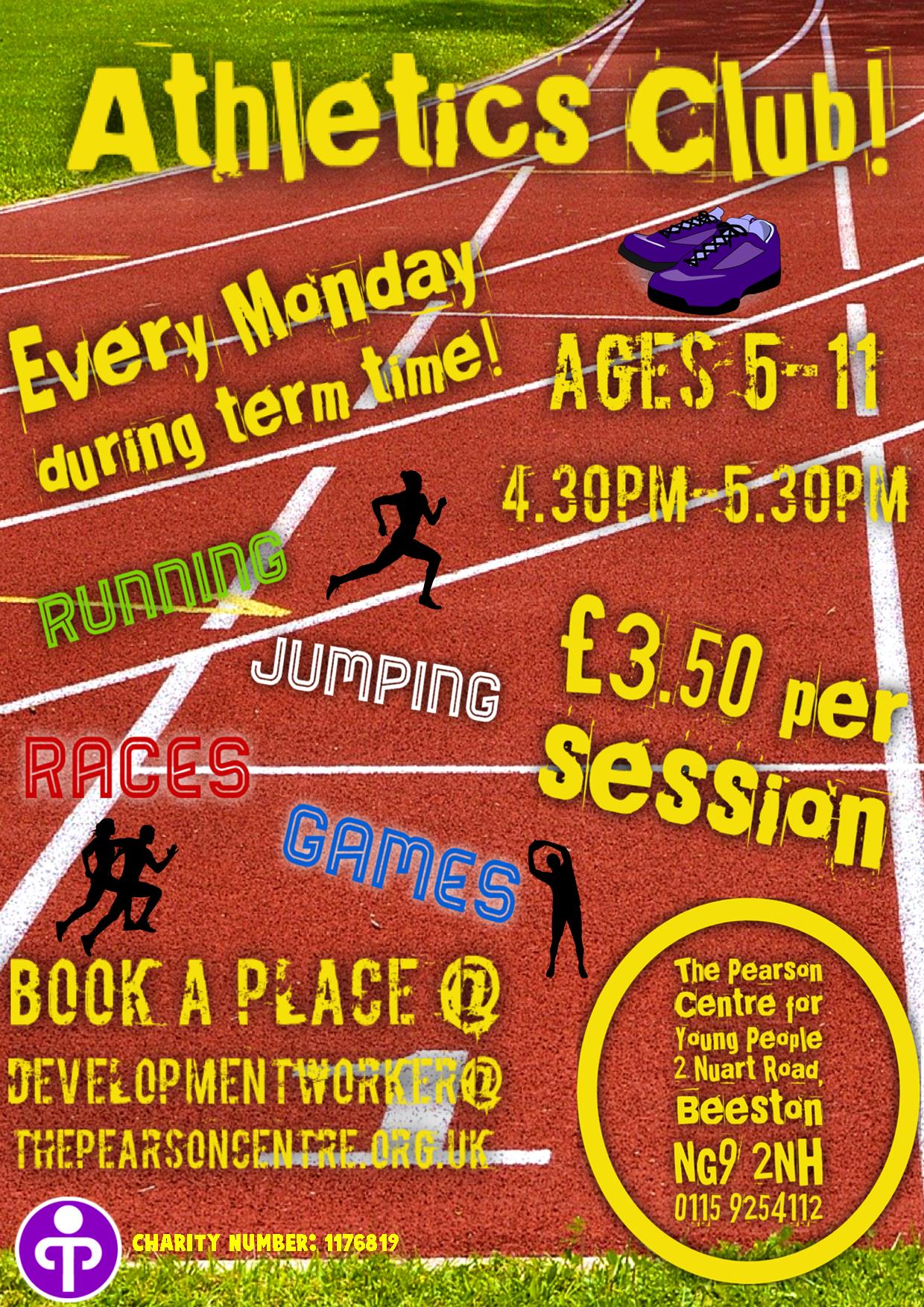 Athletics
If you would love to be fast like Usain Bolt, multi event like Katarina Johnson-Thompson, or be a champ like Laura Muir, whilst having lots of fun, then come along to the Athletics session on Mondays 4.30pm-5.30pm at The Centre! You'll be taught the fundamentals of throwing, jumping and sprinting and, if you're 8 years old and over, there'll be an opportunity to join Notts Athletic Club! The session is for primary school children aged 5-11 years.
A pick up service for an additional £2 is available for children who attend Round Hill Primary School.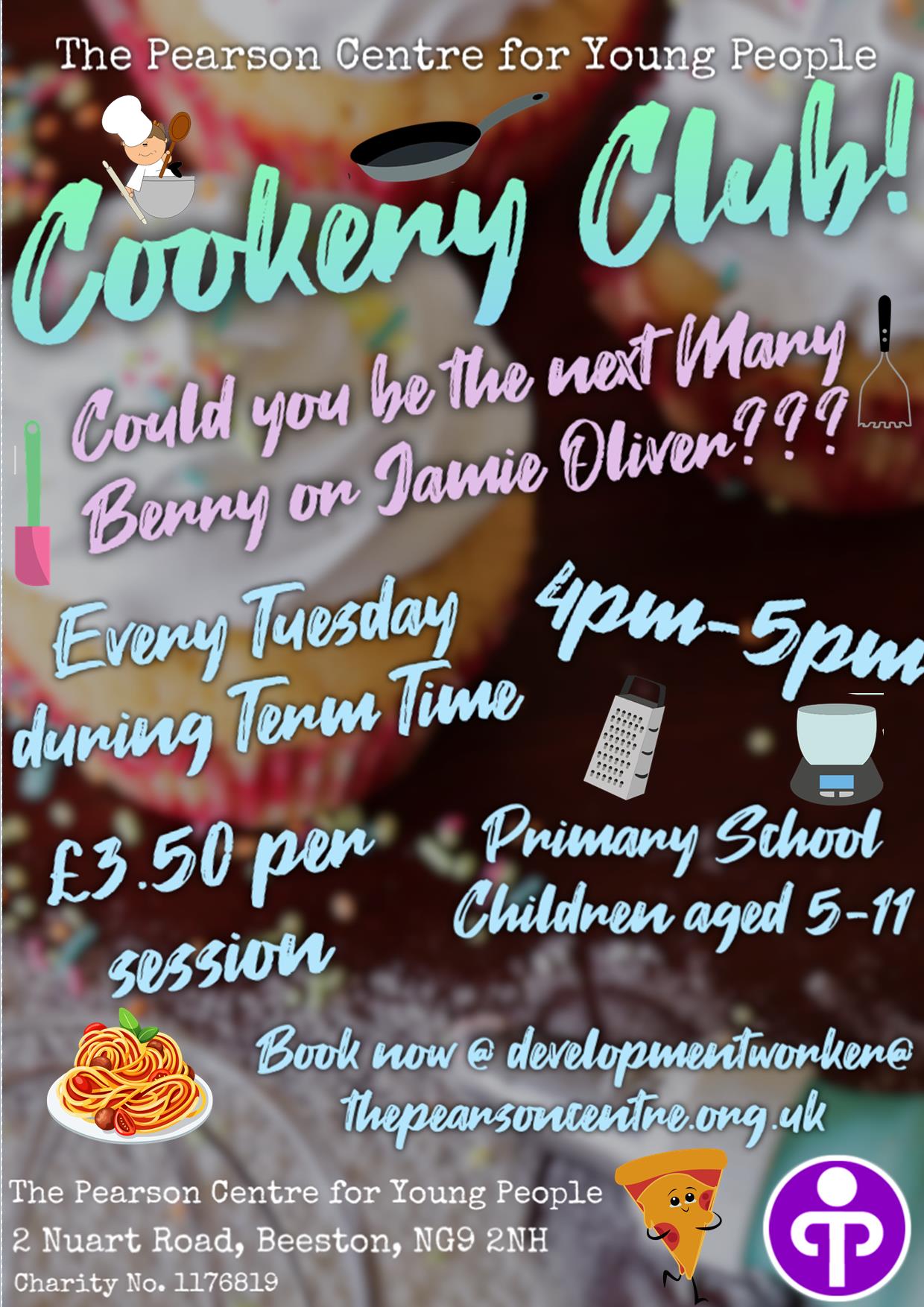 Cookery Club
Do you want to learn to cook some new meals in a fun atmosphere? If so, then this is the club for you. It's an excellent way for children to develop important life skills and teach them the responsibility of not only     enjoying food… but clearing up afterwards!  If you're interested in joining in, contact the Pearson Centre and book a place prior to the session to make sure there'll be enough ingredients to go around.  It runs  every Tuesday 4pm-5pm for ages 5-11.
A pick up service is available for children who attend Roundhill Primary School.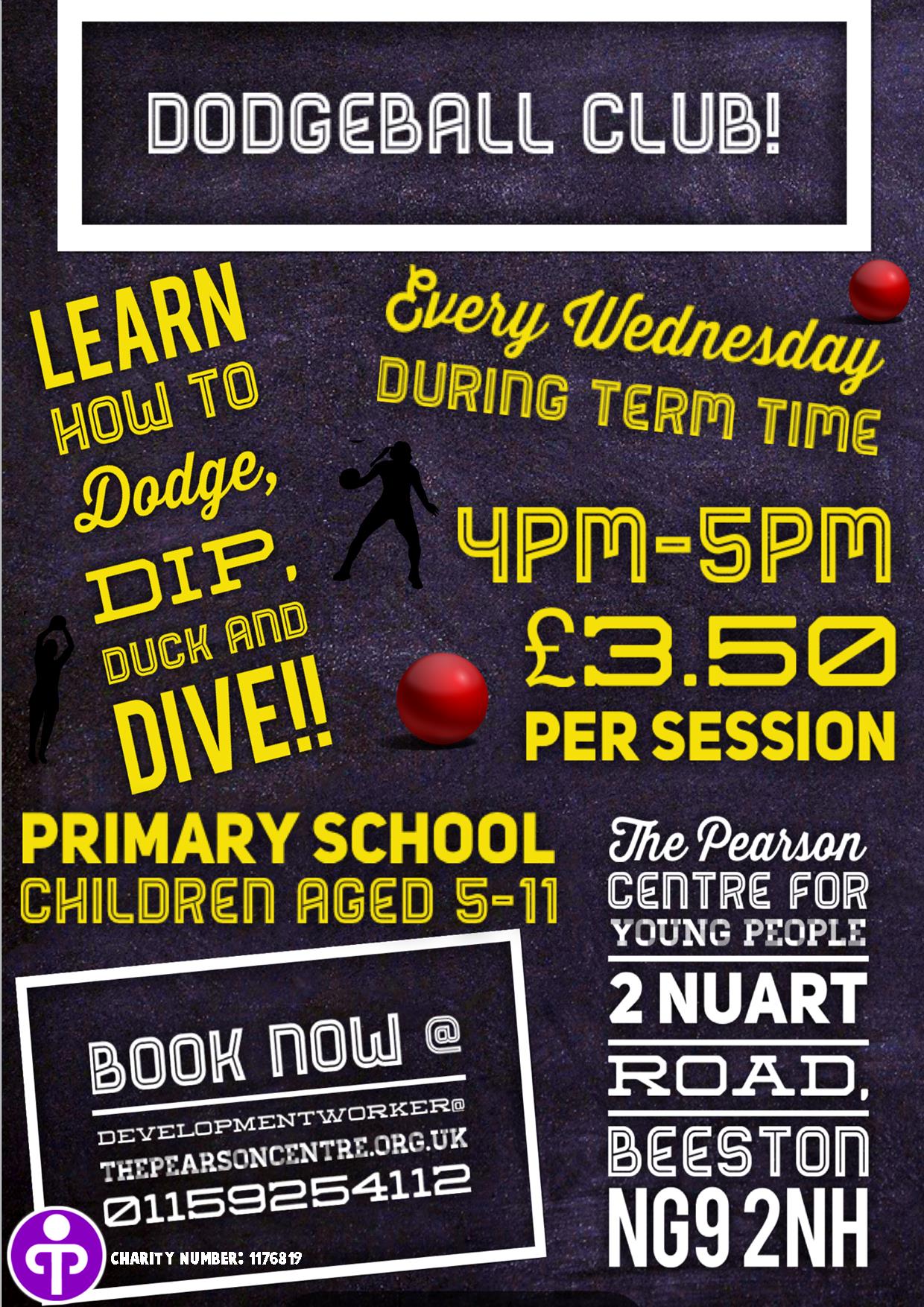 Dodgeball
These sessions are run by Nottingham University Dodgeball Society, and you will learn the four vital skills for Dodgeball mastery: Duck, Dodge, Dip and Dive! It runs every Wednesdays 4 – 5 pm for primary school children aged 5-11. So if you fancy coming along to get the chance to throw a ball at your friends (because it's so much fun!), then come down to The Pearson Centre and join in!
A pick up service is available for children who attend Roundhill Primary School.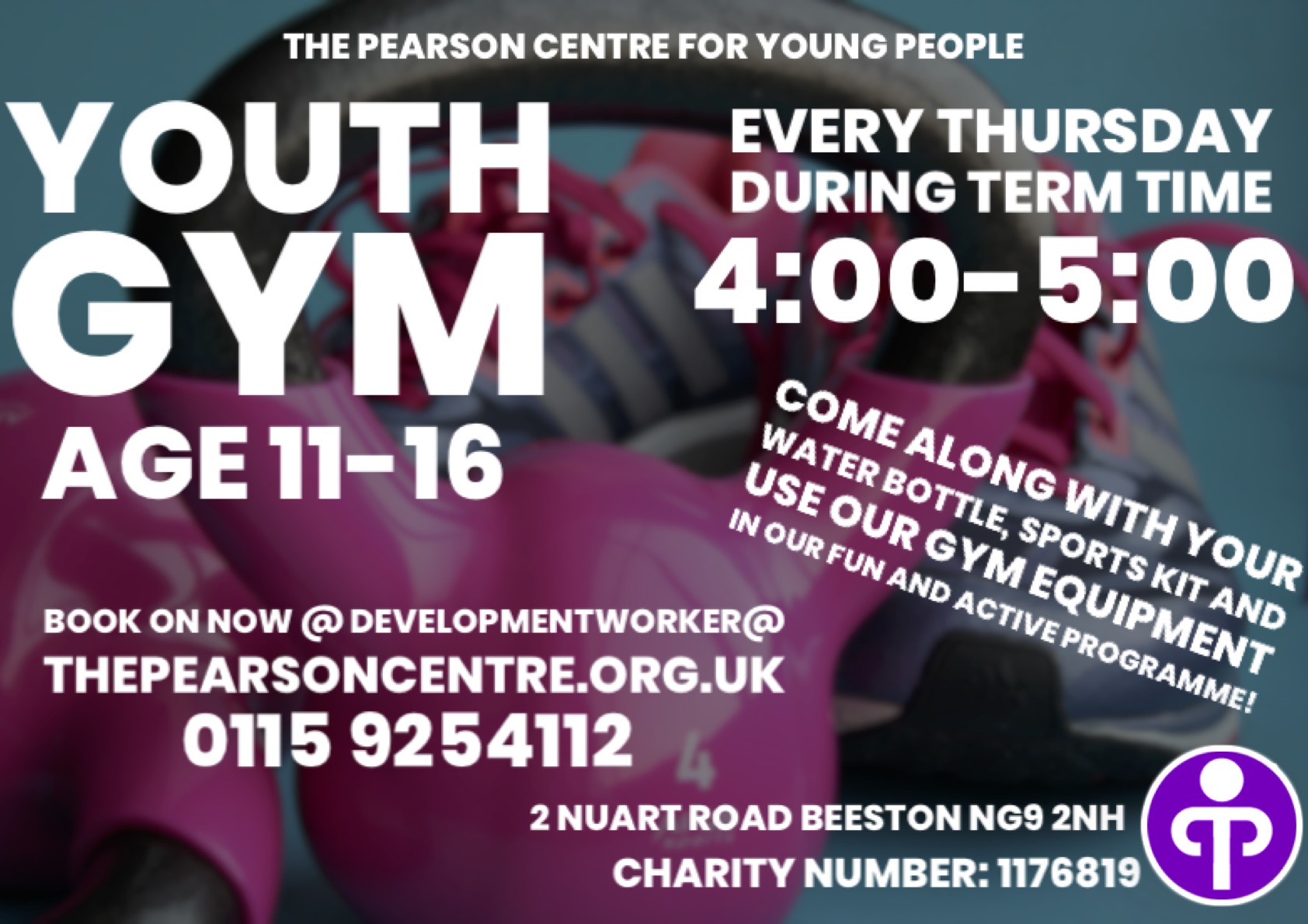 Youth Gym
Would you like to keep fit but too young to join the local gym? Come along to The Pearson Centre Youth gym! We have a brand new, specialised gym for young people between the ages of 11-16 so why not come down and have some fun at our sessions! The session runs on Thursdays 4:00pm—5:00pm. A consent form and Par – q form will need to be completed before your first session.
Booking in advance is essential. Email developmentworker@thepearsoncentre.org.uk or call 0115 9254112. 
Booking Information
These session run weekly during term time.
To find out more information or to book on to any of the sessions please phone the Office on 0115 9254112 to check availability.
Click here to download a copy of our consent form which will need to be completed and handed in before the session.
Alternatively, follow us on Facebook and Twitter to stay up to date with the latest news and events.

Hayley Wattis
Development Worker
Hi, my name is Hayley and I am the Full Time Development Worker at The Pearson Centre. I have recently graduated from University after studying Health and Social Care with Arabic. I have been working with young people for many years outside of my studies and it has been so rewarding to be a part of their lives and having as much fun as possible!! I am really looking forward to working here at the centre and I hope to see loads of you here! Outside of the centre, I enjoy spending time with my younger brothers, visiting my friends and a nice takeaway on a Friday night after a busy week!